I'm back now in Washington DC, but I still haven't gotten over our recent
TM06
Institute in Chico, CA. I guess most of us participants would agree that this is one memorable tech matters experience. We have a "Theme Song" that was sung during our fellowship night last Saturday night. Here it goes: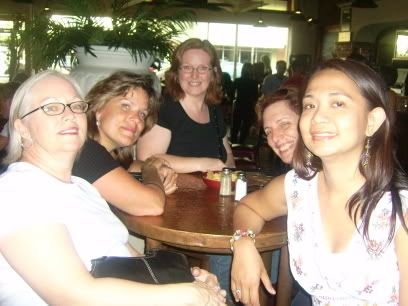 In Chico, don't get discouraged,
They just think that you'll understand.
In Chico, we'll come together,
Wikis and Weblogs -- it all gets out of hand.

Even though there's heat on the street
We've made friends you just can't beat
And everything we've learned will slip away.

And I know, things will get better
Oh yes, they will, just like our leaders planned
Oh yes, they will, in Chico, it's all grand.